STORM DAMAGE PROFESSIONALS IN BLOOMINGTON, MN
Living in the beautiful area of Bloomington, you're able to experience the full beauty of each passing season; winter with its peaceful snowfalls, spring with its warming temperatures, summer's sunny days and fall's beautiful colors. While these seasons bring great weather, they also have the potential to bring extreme storms and damage to your property. If your home in Bloomington has recently been a victim of one of these damaging storms, it's important to call an experienced and trusted storm damage company.
Here at A-1 Restoration, our team of storm repair and replacement professionals will respond quickly to your storm damage needs in order to make your home safe to live in. Whether you've experienced roof, siding or window damage, we can restore your home to its prior condition before the storm.
STORM REPAIRS & REPLACEMENTS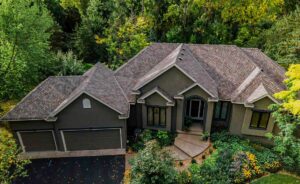 When our team responds to your call for assistance, we will closely examine your home exterior to identify areas where your home was affected by the storm. Oftentimes summer hail storms or winter ice storms will affect your siding, roof and windows, so we work hard to find all of the affected areas. We will then be able to perform the important storm damage repairs and replacements to make sure your home is safe and secure once again. Also, if you qualify, you may be able to get your replacements for free with insurance, after paying your deductible.
STORM DAMAGE RESTORATION EXPERTS
If you're looking for a trusted and experienced storm damage company in Bloomington to restore your home after a damaging winter or summer storm, contact the storm damage professionals at A-1 Restoration today! We're ready to help you feel safe in your home once again.